Solutions for flatbed trucks and flatbed bodies
Solutions for flatbed trucks and flatbed bodies
Drivers of vans with an open storage area are familiar with the challenges that go with securing loads and equipment. In these instances, our flatbed body bottTainer is a great help. The high-quality transport box for light transporters organises storage space perfectly. The flatbed box ensures clear organisation of tools, machines and small parts in your flatbed truck – both as a flatbed box for a single driver cab as well as for a double cab.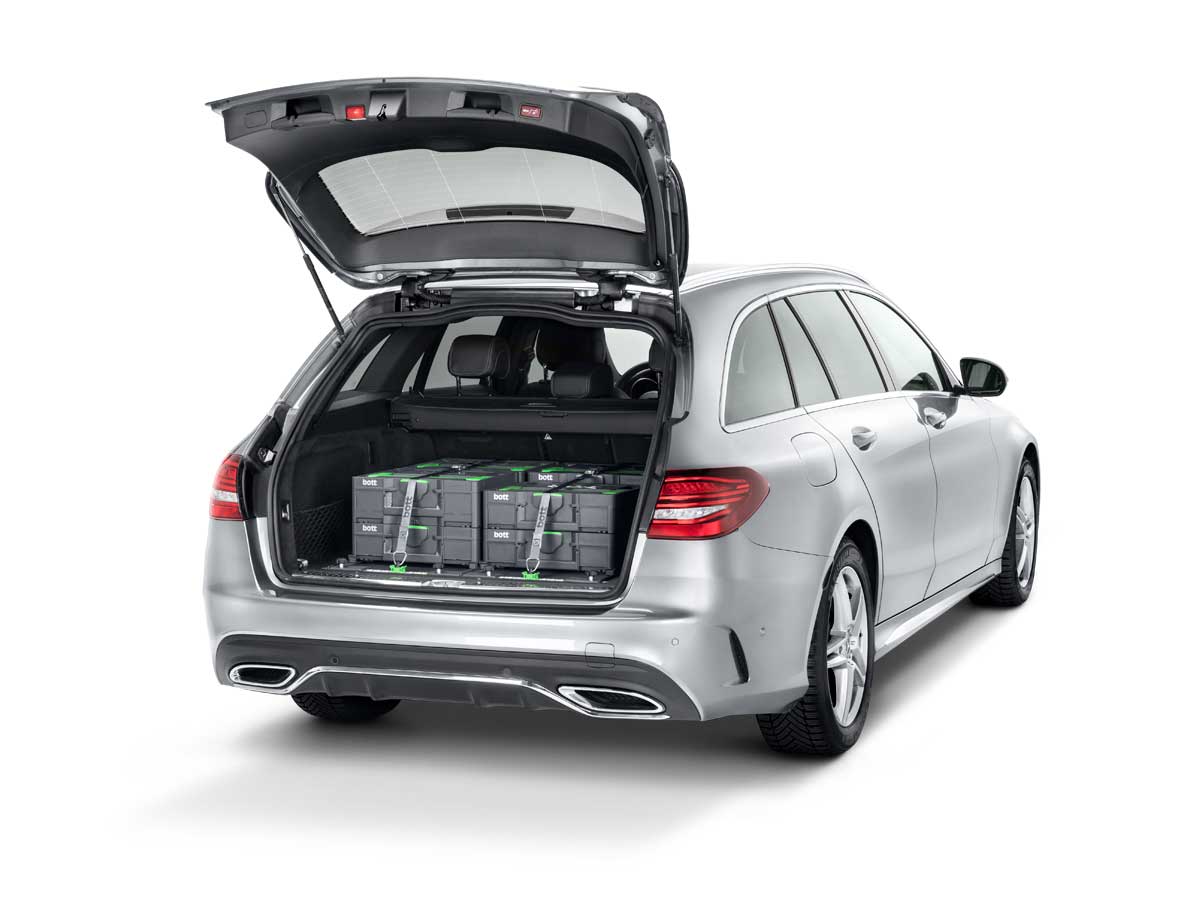 Everything clearly arranged
Everything clearly arranged
Its robust framework construction makes the container extremely stable. bott makes the sides and the base of the tool box from robust zinc-plated sheet steel, the edges are additionally reinforced. Contents of the storage boxes are kept dry with the splash water protection. The transport box is securely locked with the two-point locking system. Suitable versions of the bottTainer are available for both a flatbed or pick-up truck. It is the perfect large tool box for flatbed bodies.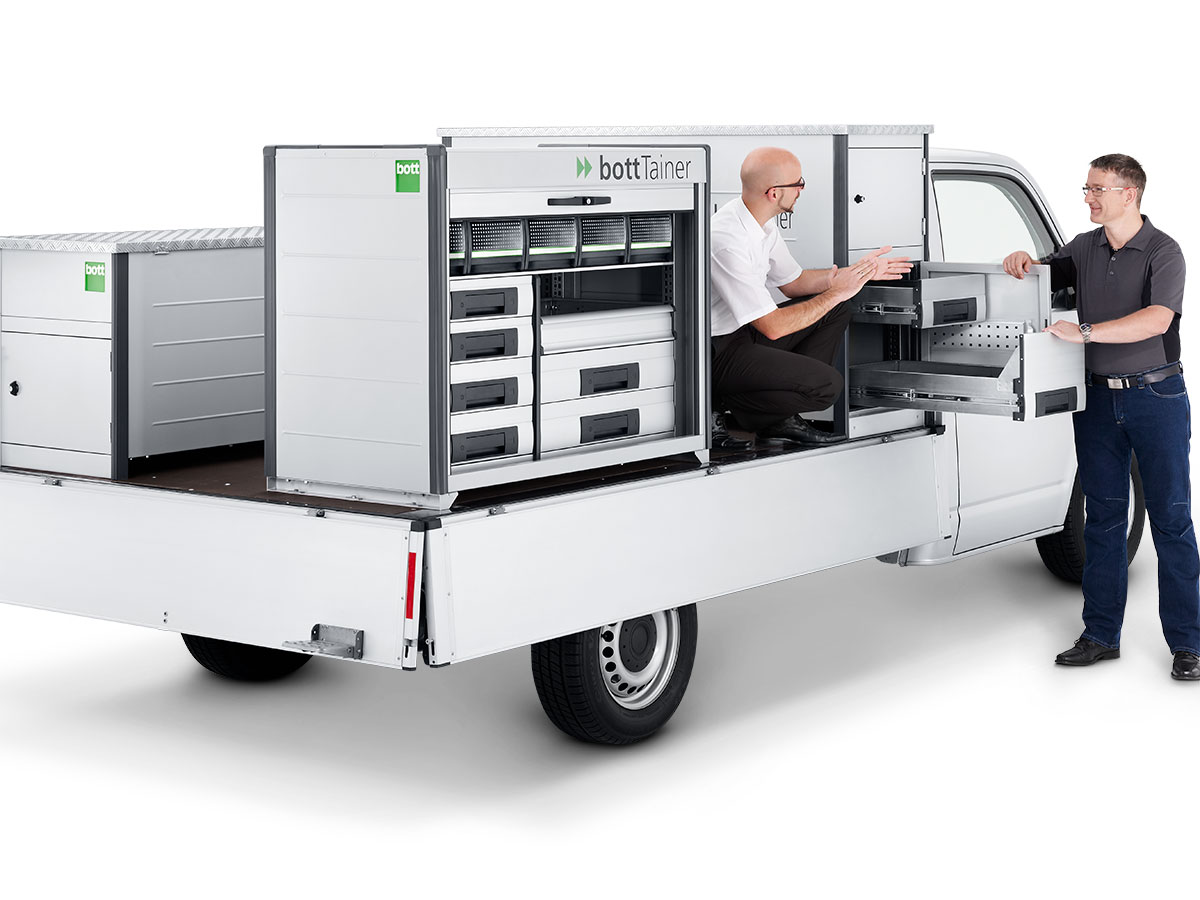 Load securing on your flatbed truck
Load securing on your flatbed truck
bott supplies practical load restraint aids for your flatbed truck, such as the robust load-restraint blanket for your flatbed body. Loose items that are transported on the open flatbed storage area, are secured much more effectively than when using a conventional large-mesh net. We have developed the air-permeable, yet extremely sturdy cover for the flatbed, to safely secure fine sand or garden waste.
It holds small and lightweight objects safely on the storage area, even in a strong headwind or following full braking. Another advantage of the bott blanket is that you can't see what's underneath from the outside, effectively protecting you from theft.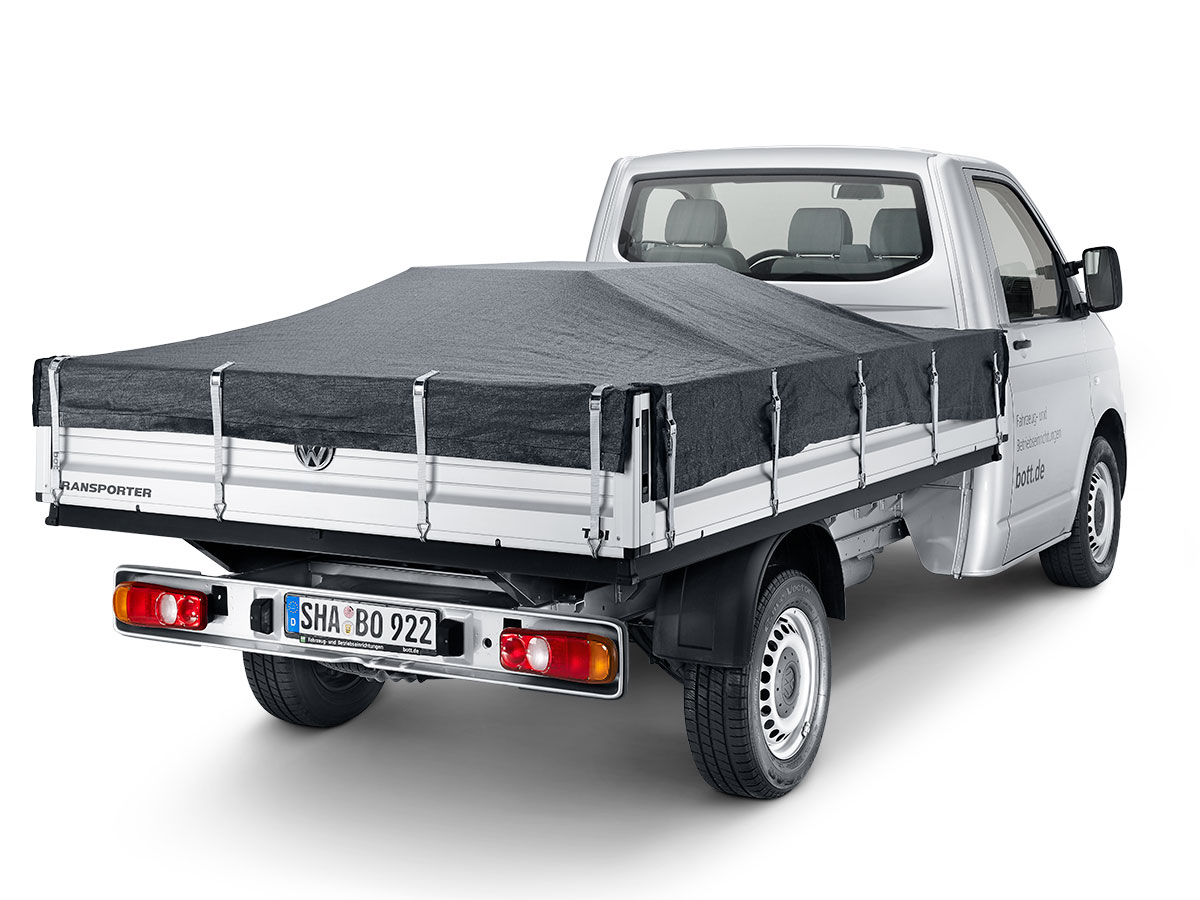 Well thought out down to the smallest detail
An under floor module offers lots of storage space for pick-up vehicles that have been converted for tradesmen. The large drawers with full slide extension allow for ergonomic access to supplies, you do not have to make any effort to lean into the vehicle. Thanks to this perfect service set-up, you can keep your equipment in order and perfectly organised in a small space, with or without a hardtop.
Large loads can be secured on the top level of the conversion with a bott under floor module. The sturdy wooden floor panel has an anti-slip surface. It is also possible to add further accessories such as lashing rails and storage shelves with full slide extension. The bott under floor modules can be equipped to suit, with drawers, euroboxes or shelves. Versatile drawer dividers create clear organisation.