The smart solution for manual assembly
The smart solution for manual assembly
Whether you're looking for simple equipment like a packing bench, a stand-alone workstation, a lean-point information board or a complete workbench system for electronics manufacturing - avero can be adapted to your requirements.

The avero workbenches are suitable for use as individual assembly workstations or for extensive production lines; connected via roller conveyors and matching docking trolleys. With avero, manual workstations can be built into your production line, providing ideal ergonomic working areas.

Using the avero storage system, you can design your assembly workstations in accordance with the very latest guidance, always remaining future-proof. Integration into the material flow is straightforward and flexible. As a manufacturer of workstation storage systems, workshop and in-vehicle equipment, we have gained many of experience, especially in regards to improving work processes and conditions. We ensure efficient working.
Your employees' health is an important resource. During consultation, we customise the workstation to meet the requirements of your employees and processes, ensuring high ergonomic standards.
avero offers endlessly variable shelf and swivel frame options, so that your operators have everything to hand. With adjustable working heights, avero supports a favourable posture at the workstation. Your employees can carry out adjustments themselves at any time without the need for tools (the assembly benches are height-adjustable either by electric motor or mechanical crank). This way, avero ensures ergonomic and fatigue-free work.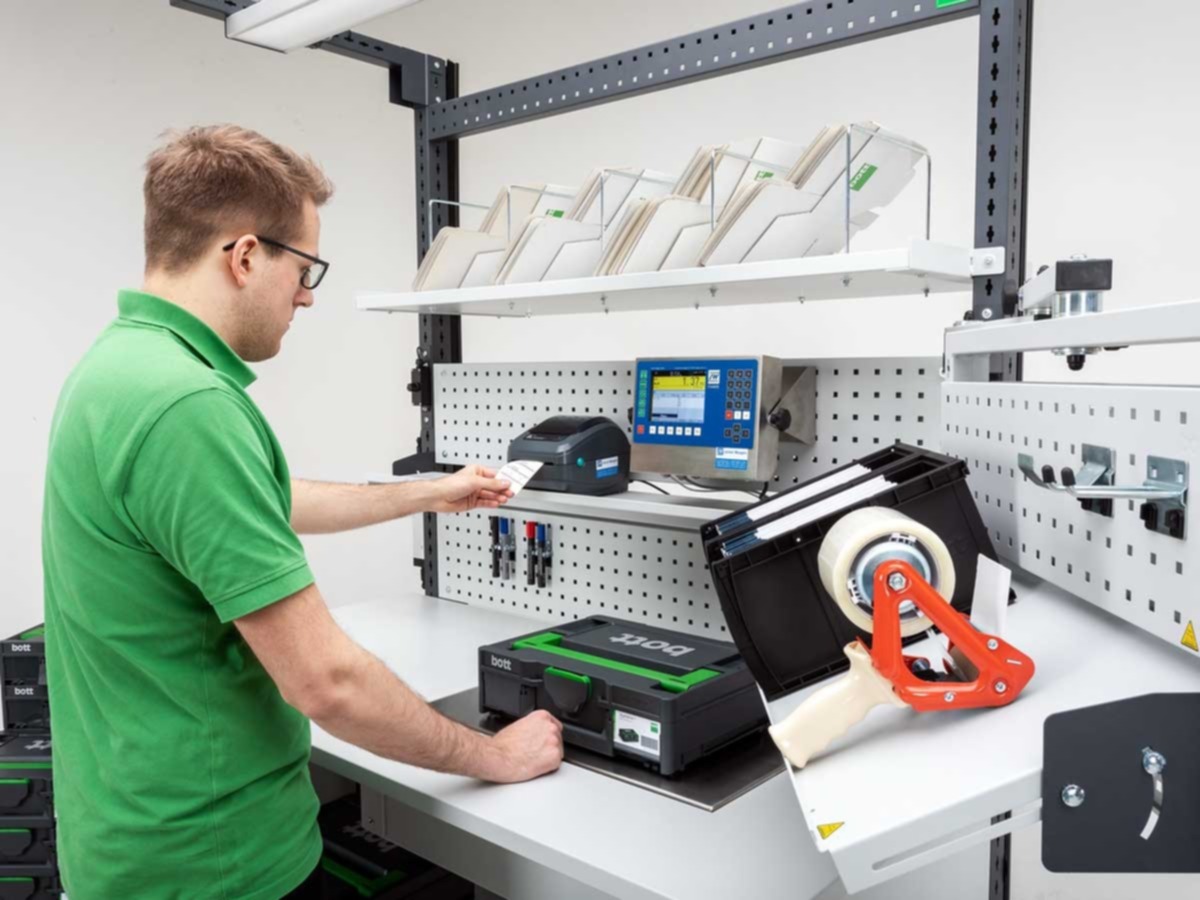 The modular design and continuous system layout, guarantee quick assembly and easy changeover of assembly lines.
Plans for your future growth are included: our components enable you to expand and adapt your workstations easily at any time. All avero elements are geared towards optimising your workflows. We integrate avero in your existing plants and processes.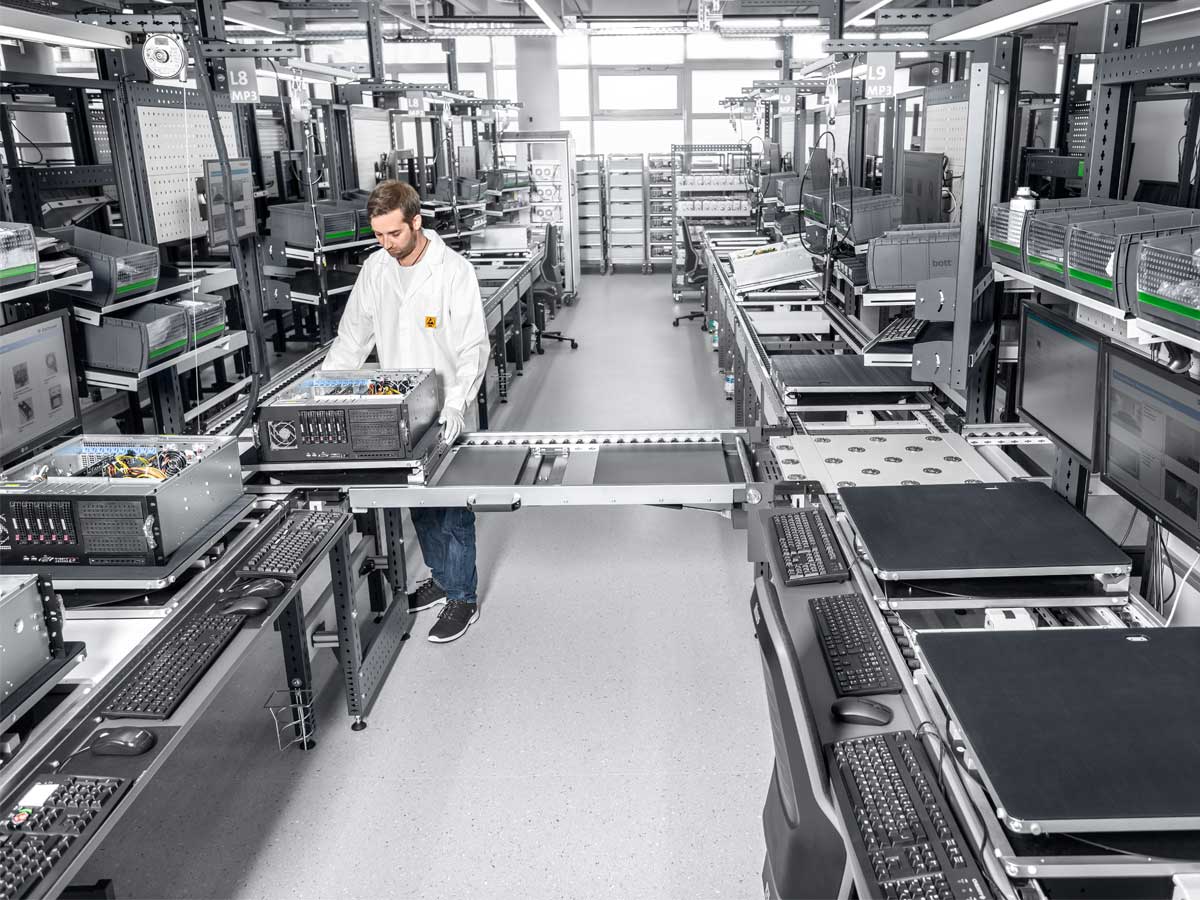 Working together with you, we analyse and optimise the processes in your manual production. We define and describe the interfaces, clean up and manage the data processing.
Furthermore, we integrate automated systems for your specific use. The most important thing is for you to keep track of your processes!

We help you to improve the work processes in your manual production. Together with our cooperation partners, we offer you the best solutions for a consistently high product quality.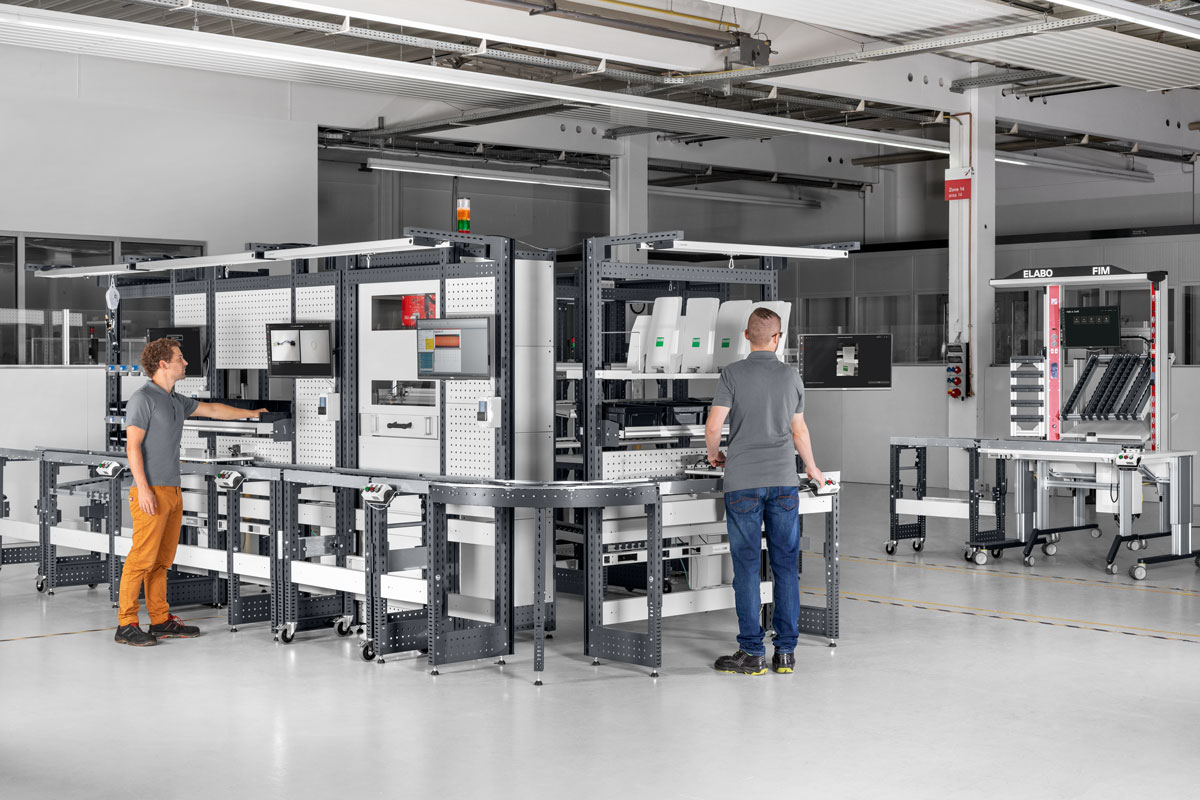 The future starts now – with us, you can help to design it
The future starts now – with us, you can help to design it
The Internet of Things (IoT) is at the centre of the current mega-trends, with the integration of robots, innovative production systems and sensors as well as information and communication technology (ICT). All of these areas must work together as smoothly as possible, to ensure efficient working.

The avero workstation storage system is ideal for suppliers to the automotive industry producing small parts, for medium-sized mechanical engineering companies and for electronics manufacturing companies. avero offers flexible possibilities for modern production systems that need both integration with robotics and intralogistics interfaces.
bott avero - also suitable for ESD assembly
bott avero - also suitable for ESD assembly
ESD workstations are vital in modern electronics manufacturing. ESD-protected work areas can be set up using our avero ESD workbenches. The protective measures such as conductive surfaces (worktop and components) and wide-ranging accessories, ensure that the components to be assembled are not damaged by uncontrolled discharge. At an avero workstation storage system, all the tools and devices are connected to each other via conductive surfaces and components. All bott ESD products comply with relevant specifications and the IEC 61340-5-1 standard.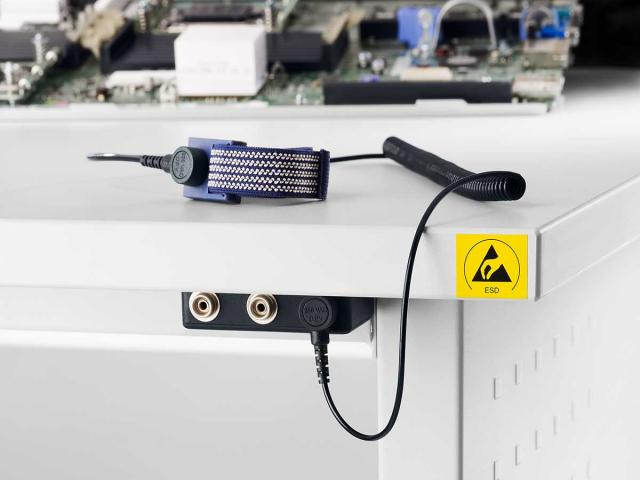 We deliver the avero workstation storage system tailored to your concrete needs. During a personal consultation we can develop the solution to match your requirements. The contemporary and modern design of avero creates an attractive work environment which will impress both employees and customers.
Make an appointment for consultation now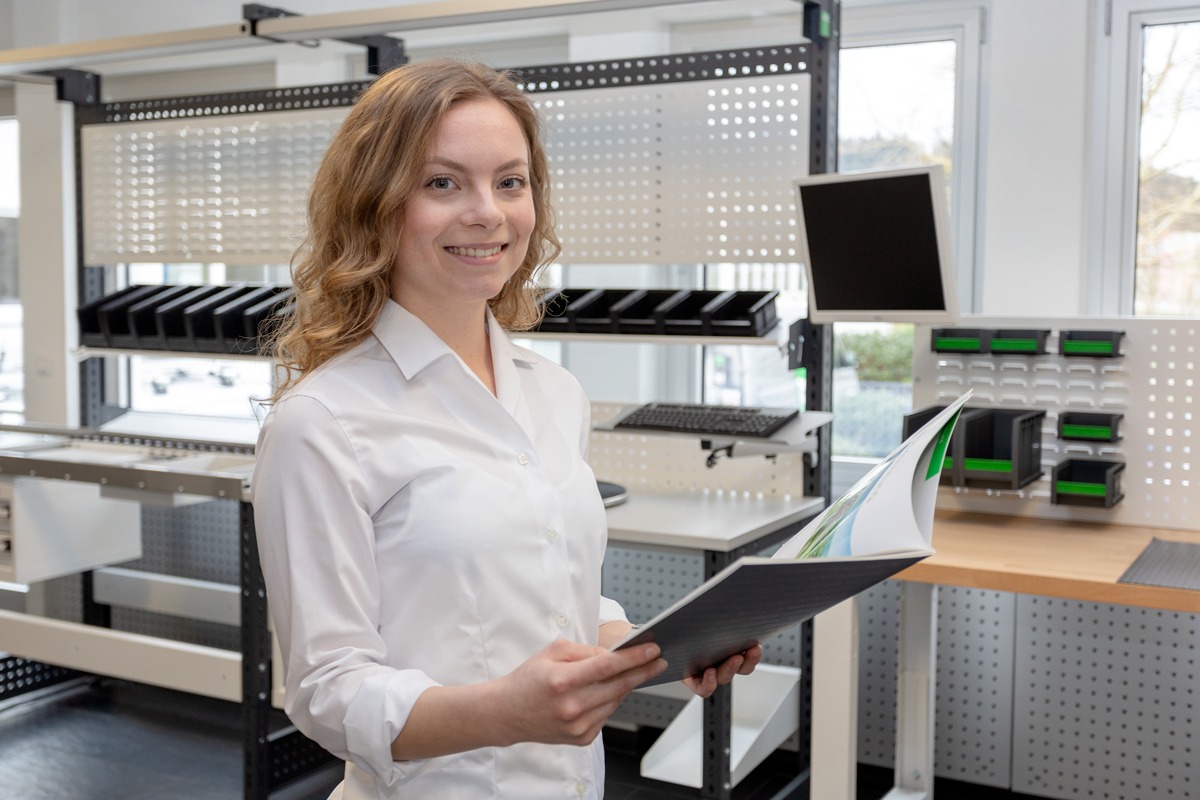 With cubio drawer cabinets, workbenches and system cupboards, we can provide you with unique modular workshop equipment which can be configured exactly as you need it. Reliability, longevity and functionality set cubio apart from the rest, enabling you to invest for the long-term.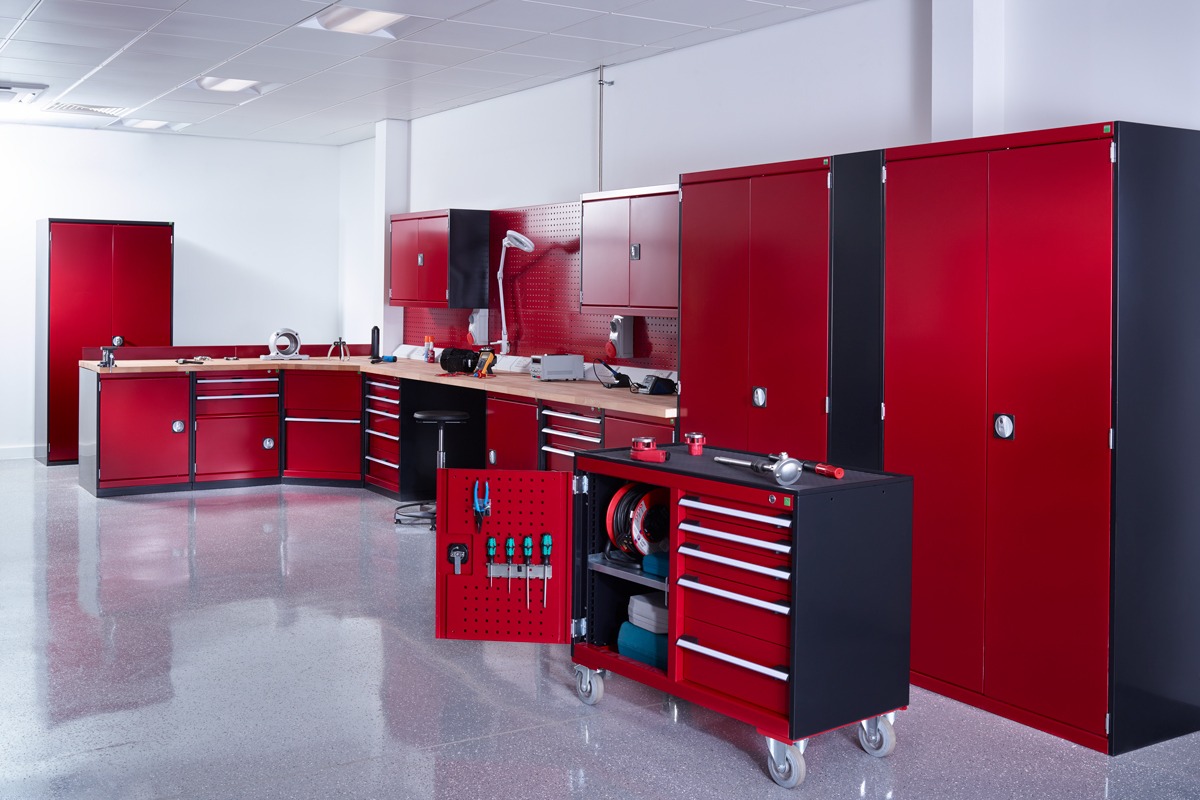 Cooperations
bott | iSARCAD
iSARCAD is our expert partner in industrial mechanical engineering. As a strategic partner, he supports us in offering economical and reliable complete solutions from one source. Together with iSARCAD we implement system conveyor systems, with individually adapted workpiece carriers for manual assembly. The comprehensive range includes special bends with tapered rollers and guides for the workpiece carriers. Precise fixing of the workpiece carrier for secure assembly, integration of automated or partially automated machines, as well as programming of PLC controls.